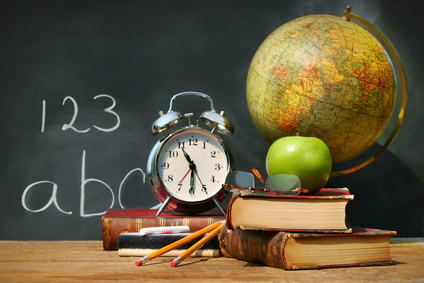 Back to School is a time that kids dread and parent's celebrate.

You can save money and valuable vacation time by shopping online. Below I list web sites with interesting back to school related supplies. You will find stores hawking textbooks, office supplies, uniforms and the latest school fashion trends.

You can find school related links on iRivers.com.
Save money this semester by renting your textbooks. A book rental includes return packaging and postage so that you can get your books as the semester begins and return them when it ends. This saves the hassles of selling books when the class is over.
The best part of school is the bike ride home. I admit, I often took Supertramp's advice and took the long way home. Back to school is the time to think of upgrading or repairing the bike. Parents, bikes are great exercise. Encouraging your child to ride to school will not only improve their health, it will improve their sense of confidence (and you won't have to drive them everywhere or lend them your car if (gasp) they have a license.) (more bargains)
The knowledgeable staff at Woodwind and Brasswind can help set you up with the right instrument for the upcoming year in band. The store offers a variety of student specials on all popular band instruments from clarinets, oboes, and trumpets to the venerable tuba. (more bargains)
Music & Arts offers the rental, sale and repair of musical instruments. You also find music and musical accessories along with music and voice lessons at locations throughout the US.
Buy direct from the source and save. Mead is a leading provider of office and school products. They offers a great selection of student planners and notebooks including the Five Star line of notebooks that can help you organize multiple subjects.
Summer Fun ~ Halloween ~ Thanksgiving ~ Christmas