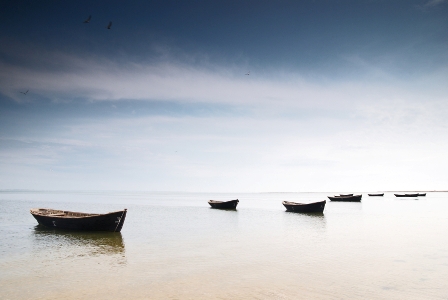 It is great to get out on the water. The Internet lets you spend more of your time on the water and less time in the bait shop.
This section of aFountainOfBargains.com lists web sites offering boating and fishing supplies. Check the outdoor section for additional dry land gear.
Colorado Kayak is a source for kayaks, inflatable kayaks, rafting and boating supplies. The site has the products to outfit your whitewater adventure.
Find all things fly-fishing at Fishwest including rods, reels, waders, packs and fishing related art.
When they aren't off fishing themselves, River Bum offers a selection of quality hand tied flies and lures. This is a fun site for avid fishermen.
West Marine is the leader in boating supplies. They carry the accessories to get the most out of your boating trip along with hard to find boating equipment.
Category Specials
Front Range Anglers is the source for great fishing and outdoor gear. This Boulder site includes stream flows along the front range along with boating gear and accessories.