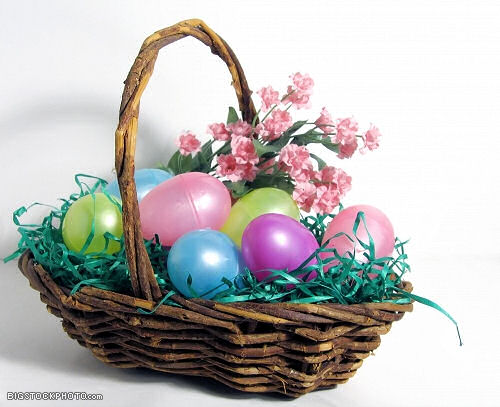 Passover is an important festival in the Jewish Calendar. Passover remembers the flight to freedom from bondage by the Egyptian Pharaohs to the promised land. Passover 2018 begins on midnight March 30 and runs through Tuesday, April 7.
Easter is the most important date in the Christian Calendar. This event builds on the Passover tradition. The day celebrates the death and resurrection of Jesus Christ which occurred during Passover Weekend. The Western Christian Church will celebrate Easter on April 1st. Orthodox Christian will celebrate the feast on April 8th.
The secular world celebrates Easter as the as the coming of Spring. Secular celebrations include hunts for candied Easter Eggs, exchanging of flowers and cards. Many see it as the start of the gardening season, or as a time to look toward Spring and preparing for the warm summer months. The following stores have sections with an Easter theme, or are geared toward Spring and renewal.
Create an Easter Egg Scavenger Hunt the Riddle Me by Living Tree Software. This program lets you select common household items for a scavenger hunt. The program will generate riddle clues and games to play during the scavenger hunt. This is a fun way to organize a fun Easter party for the kids
Biblica Direct is a ministry from Colorado Springs that produces a large selection and versions of the Bible priced for the ministry. You can find hardcover and soft covered Bibles in a wide selection of languages along with educational materials. (more bargains)
Category Specials
Ignatius Press Learn more about Easter: Ignatius Press is a leading publisher of works related to the Catholic tradition.