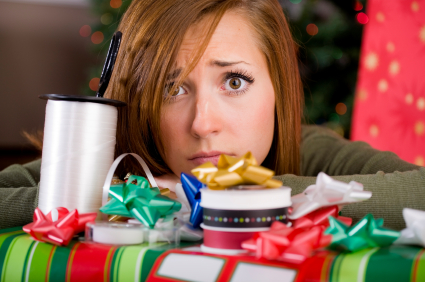 Don't let the hassles of wrapping and shipping presents get you down. Shopping online offers all the fun of finding great gifts for your family and friends while saving you the hassles of wrapping and shipping.
Internet stores must place things in a box to send them to you. Most stores are willing to add a gift card, special wrapping and send the gifts to the location of your choice. I most admit, even when I find a perfect gift in the department store, I usually sneak off and order the present online just to save me the shipping.
The page lists some of my favorite internet gift shops.
Send a healthy treat. Hale Groves, located in Florida, will ship lucious baskets filled with citrus fruits, nuts, baked goods and other grove fresh delights. A gift of fresh fruit is both healthy and a delight to receive.
Sephra is a leading producer of chocolate fountains. The site offers a variety of fountains ranging from small fountains for entertaining to deluxe models for catering. You will also find chocolate fondue mixes for your fountain. Try coupon EZSAVE11 for 10% off 4 lbs of chocolate and skewers.
ThinkGeek has an ecletic collection of unique gifts for the technophile. You will find gifts that push the limits of technology with everything ranging from the cutting edge design to the outright bizarre.
Category Specials
CoffeeCakes.com Enjoy gourmet coffee cake. This coupon link offers $4.95 flat rate shipping to most U.S. addresses!