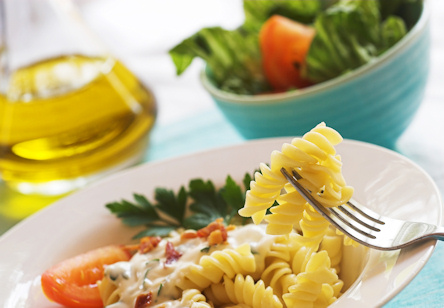 The information age is having a positive effect on the American dinner table. Using the Net, people are able to seek out the best cookingware,cooking tips, recipes and nutritional information.
This section of A Fountain of Bargains lists web sites offering items from the kitchen. It includes both companies offering the latest in servingware and links to sites offering gourmet foods online. Sales from aFountainOfBargains supports the Community Color family of sites.
Refresh Glass is a concern from Phoenix which upcycles wine bottles. They create a variety of products including drinking glasses, planters, coasters and decorative items. Upcycling helps remove glass waste from landfills and makes a cool conversation piece.
Find a full selection of top cooking and serving ware at Chef's Catalog. This catalog has been bringing the most innovative and elegant cooking products to kitchens around the world for over 30 years. (more bargains)
The NuWave Oven is a portable oven that combines the power of conduction, convection and infra-red to quickly cook food with less power consumption than a conventional oven. This oven lets you broil, roast, grill, bake, steam, barbeque, dehydrate and even air-fry all without added fats or oils. I like the fact that I can bake outside during the hot summer and save on air-conditioning costs.
Oneida is a leading manufacturer of stainless steel flatwear. The site has a complete collection of items for an elegant table. I like the ability to fill gaps in my existing set of Oneida table sets. Speaking of which do you have problems with disappearing spoons?

In addition to the flatware, Oneida carries a full line of dinnerware and drinkware.
Let's show appreciation for the chefs our lives with a flirty apron. These bright colorful aprons brighten up the kitchen by highlighting the chef. The site has aprons for men, women and kids. Giving children an apron helps builds confidence in their cooking skills.
American West Beef, of Boulder, offers a choice in quality cuts of beef, bison, poultry, pork and lamb. The site includes charts to help give you the right cuts for your culinary creations.
KaTom Restaurant Supply has the durable cooking, janitorial and serving supplies at low internet pricing to help your small restaurant compete with the chains. (Shhhh! I promise not to tell anyone that you are really a home cook looking for bargains on restaurant quality cooking ware for your kitchen.) This is great place to find quality cooking ware.
Kaina's Spice For Less is an importer that carries a massive selection of spices at low internet prices. You can buy most spices an ounce at a time or in bulk. The site offers spice sets which are ideal for
Category Specials