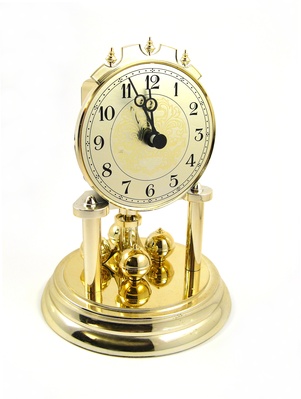 Last Minute
The Internet is a great place to find great deals on great gifts. Unfortunately, most internet gifts require shipping.
This page lists products that do not require shipping and make great last minute gifts. Among the list you will find gift certificates and subscriptions. The hottest last minute gift is downloadable music.
Give your gift recipient an unforgettable experience. Cloud 9 Living offers a wide selection of experience gifts that range for gourmet dinners, to balloon rides, sky diving, golf lessons from a pro, or race track driving.
Zinio offers digital versions of popular magazines. These are high resolution PDF quality versions of the magazine delivered through the Internet. You can give set up the Zinio reader, subscribe to a magazine and get the current issue of the magazine online. Additional magazines in the subscription will automagically show up as they go to digital print.
Do you need an idea for the party? Riddle Me lets you generate clues for a riddle hunt. The site has riddle clues for thousands of common household objects. Simply select the items and the program will create a riddle hunt game that will keep people occupied while you start thinking about what to serve during the party.
Giftcards.com offers a huge selection of gift cards for top merchants and restaurants caround the country. You can also find prepaid cash cards. You can send the cards through email or order plastic cards.
Restaurant.com is one of the most popular sources for last minute gifts. Not only can you purchase and print a gift certificate for a local restaurant, you can save a bundle on your gift. Restaurant.com doesn't sell a $25 gift certificate for $25. They sell gift certificates at half price! You can buy a $25 gift for $12.50. The program is easy to use. You browse to your state. Select a local restaurant, purchase and print the certificate. Restaurant.com doesn't need to ship the gift certificate to you, your friends simply ship themselves to the restaurant.
Treat the world to a movie! You can buy tickets online and pick them up at kiosks in select theatres. Buying online saves you the wait in the ticket line and guarantees you a seat ... which is critical if you hope to see popular shows on holiday weekends. You can also simply gift Fandango Bucks.
Lifitopia offers discount lift tickets for ski resorts across the US. With this product, you choose the region, then the ski area, then the days for the lift tickets. Resorts often only have a limited selection of discounted tickets.
One Great Family is building a massive family tree (we are all on the same tree after all). A One Great Family Subscription is a fun idea for family members. The subscription will give your gift recipient access to this humongous database of genealogical information. This is also a project that will let your work with a family member on your family history...which is always a fun project.
Is their a blogger on your gift list? MicroStock credits make a wonderful gift for people who enjoy blogging or designing personal web pages. Microstock refers to images made available by photographers and graphic designers for use on web pages. So, for about a dollar an image, bloggers can buy the rights to include an image in their post. Adding images to posts can make a blog more enjoyable. As a blogger myself, I like to find images that highlight points made in the blog. Microstock provides a means to do this without violating copyright laws.

Buying a blogger a stack of microstock credits shows that you are appreciative of their work, and they will have fun finding designs to illustrate their words. Above all, it feeds starving graphic designers.