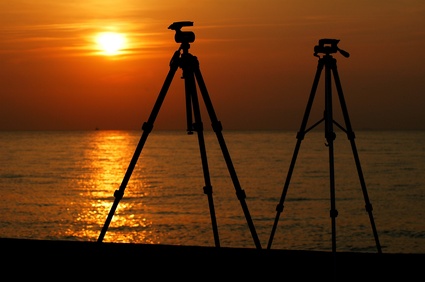 The digital SLR hit that sweet point where they are a must in every photographer's kit. The Internet not only makes it easier to share photos online. The net makes it easy to buy sell and research cameras. Below I list a few of my favorite camera stores.
I have been placing my own photography on the site ProtoPhoto.com. This gallery takes viewers on a tour of the towns and scenery that define the Western United States.
Pictureline is a store by camera enthusiast in Salt Lake City with the best in DSLR cameras, lenses, printers and supplies.
In a world with megapixel point and click cameras coupled with proliferation of photoshop filters, it is becoming increasingly difficult to make your best photography stand out. Aluminyze has a solution. Aluminyze will use advanced imaging technology to infuse your images into solid aluminum to create unique show pieces of your best work. You can order Aluminyzed prints of portraits, fine art photos and art work. The site offers a variety of print sizes, shapes and finishes.
Unleash the artist within you! DAZ 3D offers 3D Software and 3D Models from graphic artists. They have a community oriented web site to help designers get up to speed with the latest computer animation technologies.
Vanns is the place to find the top of the line electronics. If you are more concerned with quality and service than price, Vanns is an authorized dealer for many of the top brands in electronics, optics, plasma TVs and digital cameras.
Buy and sell stock photography online with BigStock. With stock photography, artists create images that publishers can purchase to use in their creative projects.
Cameta Camera is an online camera superstore with a wide selection of cameras, camcorders and photographic supplies. The site also includes a marketplace for buying and selling used cameras and lenses. Camera lenses tend to hold their value which is an important consideration when investing in cameras.
Image Station by Sony allows you to upload your digital photos. You can then share your images online or have them printed on quality photo paper or on a variety of objects including mugs, magnets, posters, calendars and mouse pads.
Category Specials
Vimeo is a web site for sharing video online. The company on higher end HD and artistic videos. It is the ideal program for videographers who wish to share their vision with the world.
Target Buy a Nikon or Canon DSLR Camera, Get a Free Targus Starter Kit (more bargains)