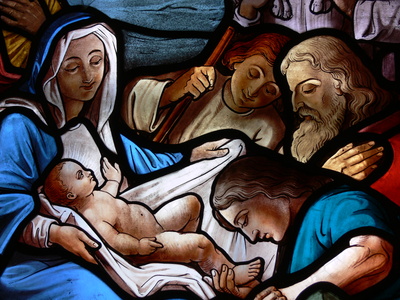 Merry Christmas and convient online shopping to all. The internet lets you fill out your Christmas shopping list without the crowds and chaos of the big box stores. Doing the shopping online gives you more time to concentrate on the real meaning of Christmas, which is a time of rebirth, the turning of the seasons and the joys of friends and family.
My contribution to the Christmas shopping frenzy is a simple list of store and specials for your 2008 Christmas shopping enjoyment. If you aren't sure what to get, you can find gift certificates in the Last Minute Shopping. Bargain hunters will find special sales in the sales department. The links at the tops and sides brings you to even more online shopping fun.
Merry Christmas and my best wishes to all. This shopping directory supports the Community Color family of sites.
Tom Smith offers tradtional British Christmas Crackers. A Christmas Cracker is a small tube wrapped in bright paper that, when pulled by two people, make a loud pop. The crackers contain silly gifts and hats.
This store from Harmony, Pa provides costumes for Santa Claus, Mrs. Claus and all of Santa's little helpers.
S&S Worldwide carries the extras that you need to make your Holiday Season festive. The selection includes Christmas ornaments, decorations, Christmas stickers and party favors.
Category Specials
Ignatius Press Ignatius Press publishes books about the life of Christ and the Christian tradition.
Ace Hardware $29.99 Sienna 6ft Prelit LED String Tree With Tinsel Ornaments, 40% Savings at AceHardware.com!
Halloween ~ Thanksgiving ~ New Years ~ Valentines